Supporting smoking cessation care in cardiovascular settings for Australian cardiovascular clinicians
Tuesday 21 March 2023, 7–8:30 pm AEDT
Presented by Dr Andrew Pipe, Professor Timothy Kleinig, Professor Garry Jennings, Sheila Jala, and Dawn Mcivor
Research suggests patients who quit smoking after a cardiovascular event have a substantially lower risk of a secondary cardiovascular event and all-cause mortality.[1,2] Smoking cessation is a critically important means of secondary prevention post-stroke or cardiac event and should be considered an important part of holistic patient care.
This webinar will bring together international and Australian experts in cardiovascular management to discuss the importance of smoking cessation for people with cardiovascular disease and how clinicians can best support cessation.
Learning objectives:
Build knowledge of the impact of smoking on cardiovascular patient outcomes
Understand the benefits, treatment efficacy and cost-effectiveness of smoking cessation in cardiovascular care
Develop skills and confidence to implement practice change and deliver best-practice smoking cessation care in clinical stroke and cardiac settings.


This event is brought to you by Quit Centre in partnership with Stroke Foundation, with support from the Heart Foundation.
The National Best Practice Support Service for Nicotine and Smoking Cessation is supported by funding from the Australian Government Department of Health and Aged Care under the Alcohol, Tobacco, and Other Drugs Program.
References:
[1] van den Berg, M. J., van der Graaf, Y., Deckers, J. W., de Kanter, W., Algra, A., Kappelle, L. J., de Borst, G. J., Cramer, M.-J. M., & Visseren, F. L. J. (2019). Smoking cessation and risk of recurrent cardiovascular events and mortality after a first manifestation of arterial disease. American Heart Journal, 213, 112–122. https://doi.org/10.1016/j.ahj.2019.03.019
[2] Levine, D. A., Walter, J. M., Karve, S. J., Skolarus, L. E., Levine, S. R., & Mulhorn, K. A. (2014). Smoking and Mortality in Stroke Survivors: Can We Eliminate the Paradox? Journal of Stroke and Cerebrovascular Diseases, 23(6), 1282–1290. https://doi.org/10.1016/j.jstrokecerebrovasdis.2013.10.026 
Speakers
Keynote Speaker: Prof. Andrew Pipe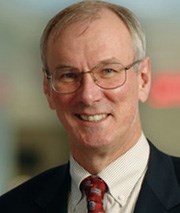 Professor, Faculty of Medicine @University of Ottawa
Professor Andrew Pipe is a world leader in smoking cessation for people with cardiovascular disease.
He was formerly the Chief of the Division of Prevention and Rehabilitation at the University of Ottawa Heart Institute; he continues his clinical and research activities in that setting. He was instrumental in the development of the 'Ottawa Model for Smoking Cessation' now widely applied in hospital, primary- care and specialty-clinic settings.
A Past-President of the Heart and Stroke Foundation of Canada, Prof. Pipe was the founding Chair of Physicians for a Smoke-free Canada.
Chair: Prof. David Thomas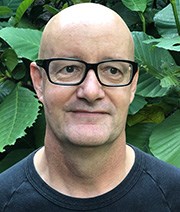 Professor of Public Health Research @Menzies School of Health Research & Aboriginal Medical Services
Professor Thomas is on Stroke Foundation's Stroke Prevention Advisory Committee, Professor of Public Health Research at the Menzies School of Health Research in Darwin and the Public Health Medical Officer (tobacco) at the Aboriginal Medical Services Alliance Northern Territory.
Professor Thomas has worked in Indigenous health and health research for 30 years, including work as a doctor for three Aboriginal community-controlled health services.
Professor Thomas established and has led the Tobacco Control Research Program at Menzies since 2007.
Panelist: Sheila Jala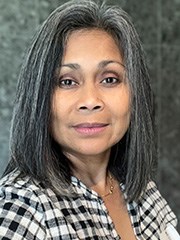 Clinical Nurse Consultant @Royal North Shore Hospital
Sheila Jala (RN, MHSS, MCN) has been a clinical nurse consultant for ten years at Royal North Shore Hospital. She won the NSLHD Exceptional People Awards for Evidence-Based Decision-Making in 2017.
She completed her Masters in Health Social Science in 1997 and Master in Clinical Nursing – Neuroscience in 2016. She is pursuing a PhD in stroke care at University of Technology Sydney.
Leadership, respect for all, and continuous striving for better patient outcomes are Sheila's hallmarks
Panelist: Dawn Mcivor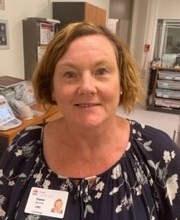 Clinical Nurse Consultant @Hunter New England Health
Dawn Mcivor is Clinical Nurse Consultant Chronic Cardiology for Hunter New England Health.
Dawn has over twenty years of cardiac nursing experience working in primary care, hospital and local communities. Dawn's clinical practice includes clinical support, service development/delivery for secondary prevention including cardiac rehabilitation and heart failure.
Dawn is on NSE representative on the Australian Cardiovascular Rehabilitation Association (ACRA) executive committee, and a Director of Australian Cardiovascular Nursing College (ACNC)
Panelist: Prof. Timothy Kleinig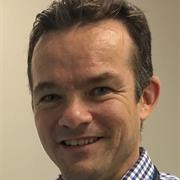 Head of Comprehensive Stroke Unit @Royal Adelaide
Professor Timothy Kleinig is the current Stroke Society of Australasia President, Chair of the South Australian Stroke Community of Practice and Head of the Royal Adelaide Hospital Comprehensive Stroke Centre, one of Australia's busiest.
He has active research interests across the continuum of stroke and a strong clinical interest in achieving health equity for all stroke patients.
Panelist: Professor Garry Jennings AO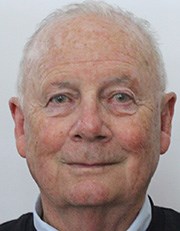 Chief Medical Advisor @National Heart Foundation of Australia
Professor Garry Jennings AO is Chief Medical Advisor of the National Heart Foundation of Australia and was Interim CEO in 2016 and 2021-2022. His past positions include Director and CEO of the Baker Heart and Diabetes Institute in Melbourne from 2001-2015. Director of Cardiovascular Medicine at Alfred Health from 1995-2001.
He was Executive Director of Sydney Health Partners from 2017-2020. He is Past President of the Asia Pacific Society of Hypertension, the Association of Australian Medical Research Institutes (AAMRI), and of the High Blood Pressure Research Council of Australia and Head, WHO Collaborating Centre for Research and Training in Cardiovascular Health. He has been Associate Editor of the American Heart Association journal Hypertension since 2011. He is Deputy Chair of the Global Cardiovascular Research Funders Forum.
He has published well over 600 papers in peer-reviewed journals cited over 30,000 times