Aphasia CRE seminar: Enabling speech pathologists to feel confident and competent in counselling for supporting psychological wellbeing in people affected by post-stroke aphasia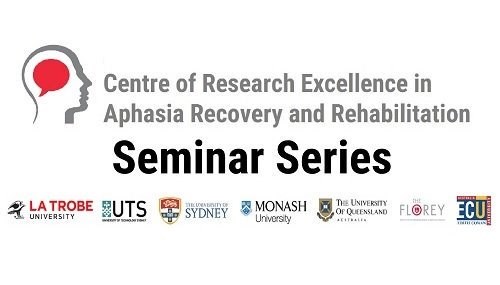 Wednesday 27 September 2023
Melbourne, Sydney, Brisbane – 4 pm (AEST)
Perth – 2 pm (AWST)
Berlin – 8 am (CEST)
London, Dublin – 7 am (BST, IST)
San Francisco – 11 pm, 26 September (PDT)


Presented by Dr Jas Sekhon, La Trobe University
Dr Sekhon will report on four studies investigating speech pathologists' counselling education and practice in supporting psychological wellbeing in people with post-stroke aphasia and their families.
Dr Jas Sekhon is a senior speech pathologist, academic and researcher. Jas has worked primarily with adults with communication and swallowing disorders across the care continuum in public health in Victoria.
Jas has worked in various clinical, academic, and research roles and completed her PhD in 2022 where she investigated counselling education for speech pathologists working in post-stroke aphasia rehabilitation.
In a trial of a new education program, she demonstrated that speech pathologists improved self-perceived efficacy, confidence, and self-reported competence for counselling in aphasia rehabilitation. This is the CLEAR program, Counselling Education in Aphasia Rehabilitation and is now offered as a short course at La Trobe University.
Previous seminars are available to view online
Seminar recordings are available on the Aphasia CRE YouTube channel.
See the most recent seminars: